BMA of the Philippines Disaster Relief Fund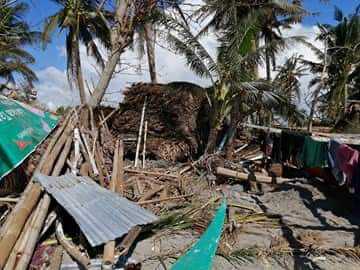 December 2, Typhoon Kammuri brought damaging winds and heavy rain to the Philippines after making landfall in the Bicol region, about 240 miles southeast of Manila. The Category 4 storm affected approximately 250 families from BMA Philippines churches in that region. Widespread power outages have displaced storm victims and resulted in a lack of work that is affecting their livelihoods.
BMA Philippines and local BMA churches in Bicol are helping coordinate and carry out the response to the affected area. If you would like to donate to these individuals and families in need of assistance you may give online at bmamissions.org/disasterrelief/ (Designate "Philippines" in "add a message.") or send to BMA Missions, P.O. Box 878, Conway, Ark. 72033. Thank you for your steadfast support of BMA Missions!