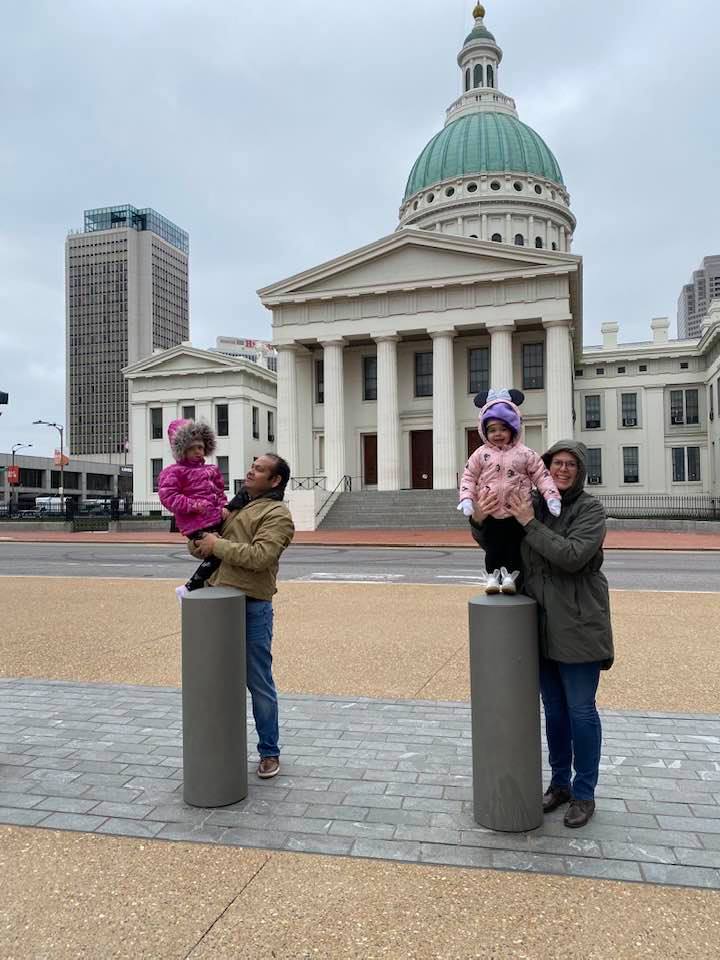 Greetings from Saint Louis, Missouri! My name is Juan Fernandez and I am the new missionary to the Hispanic population in the Saint Louis area. My family and I are so excited to share a little about who we are and our calling so you can get to "know us" better and look forward to meeting many of you this year.
My wife Hannah Fernandez and I were married February 8, 2014 in Nebraska (almost 7 years ago) and have 2 children Victoria (4 years old) and Eleanor (2 years old) Fernandez. Some of our hobbies include spending time outdoors (hiking), travelling and experiencing new places/people, reading, and running (I am hoping to start training again for another 25k soon).
Right now, since we are beginning this ministry – we are spending 40 days in prayer for this community and that God would lead us in everything we do. We would ask you to please join us as we pray! I have been doing devotionals through facebook live everyday and my wife also does one on Sunday mornings for women. If you would like to follow us on Facebook and see these devotionals please do so (even though they are in Spanish). If you would like to be added to our prayer list and spend these 40 days in prayer with us please contact me at (618)581-8056 or email and we will add you.
"We give thanks to God always for you all, making mention of you in our prayers; Remembering without ceasing your work of faith, and labour of love, and patience of hope in our Lord Jesus Christ, in the sight of God and our Father" 1 Thessalonians 1:2-3
Thank you so much for your prayers as we begin this work in the Saint Louis area.
Bro. Juan Fernandez and family